FSP Advanced Training Video + LIVE Practice :
This Intensive Course for FSP to KP Exams is for doctors who have done their primary medical training in English Language and aim to take the licensing Exams in German Language. Along with a extensive theory, this course includes 5 FSP Exam Simulations with a native german trainer.
To keep it simple, even though the main language of the course is German, the Concepts of diseases , Diagnostic , Decision making and Treatment Protocols are often explained in simple and easy to understand English and German.
Along with Standard Protocols from the Textbooks, the contents of this course are designed on the basis of real-life practice of medicine in german Hospitals, this practical knowledge is of utmost importance to pass the FSP and KP Exams.
This Course goes into the theoretical details of the subject and maintains the level between the FSP and KP Exams. This course covers major portion of the depth of knowledge required for the KP Exams.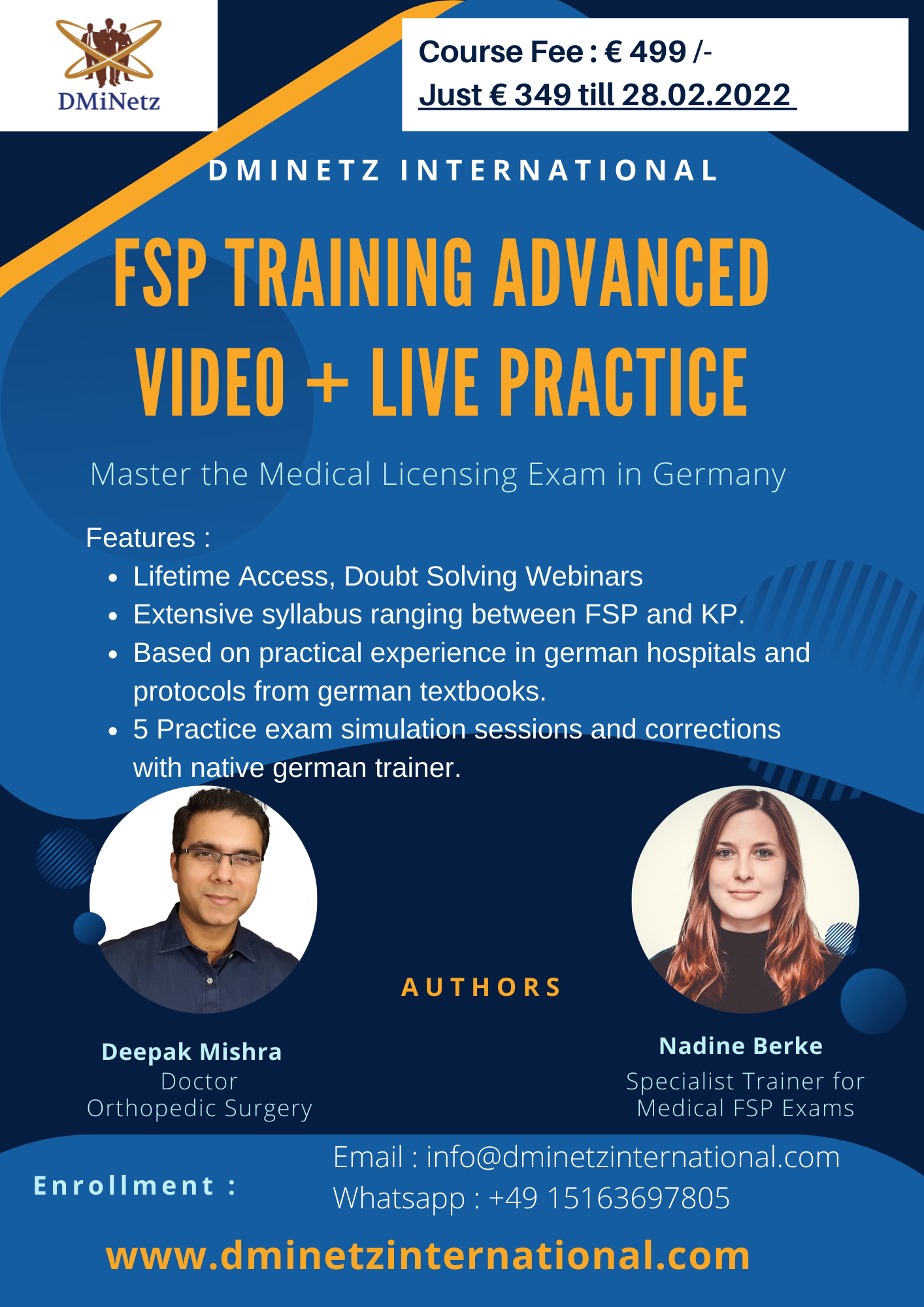 Dear Doctor,
I am Deepak Mishra, if you are on this Page, its very likely that you already know about me, my Youtube Channel and my consulting Company.
For those who donot know me, I am a 6th Year Resident in Orthopaedics and Traumasurgery in Germany. After my MBBS from B.J. Government Medical College in Pune, India, I moved to Germany. After 100 % Success rate of the Online FSP Live Training Course started in 2019, after huge sucess of FSP to KP Video Course in 2020. Now I present to you a combination of Recorded Videos and LIVE Practice for FSP Exam.